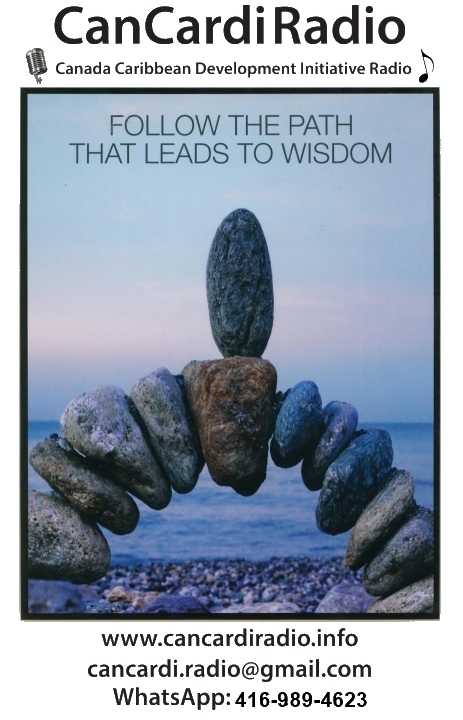 Whats on CANCARDI Radio?
Weekdays: re-broadcasts of "Healthy Vibes" & "In Your Corner", and live events, networking with NICE Radio, Funcity Radio, Success radio & Vibes Caribbean.

Fridays (7 pm to 8 pm): "In your Corner in Details"

Saturdays (9:15 am) via NICE Radio: "Healthy Vibes";

"The Vin Abbott Show" (4 pm to 6 pm).

Sundays (10 am to 11 am): "The Word from the Frederiksted Baptist Church,(FBC), St. Croix,USVI;

"Canadian Content with Jim Lewis et al" (4 pm to 6 pm).

Much More to come.